EFS Reports Section
Activity Report
On the EFS, you can view, print or download the Activity Report for a single month, or for a range of months (up to twelve). Activity is available on the EFS for the current year and for the four previous years.
To generate an Activity Report, click Activity Report under the Reports section on the left side of the screen. The following screen will appear and you should pick the beginning period for the report in the From field: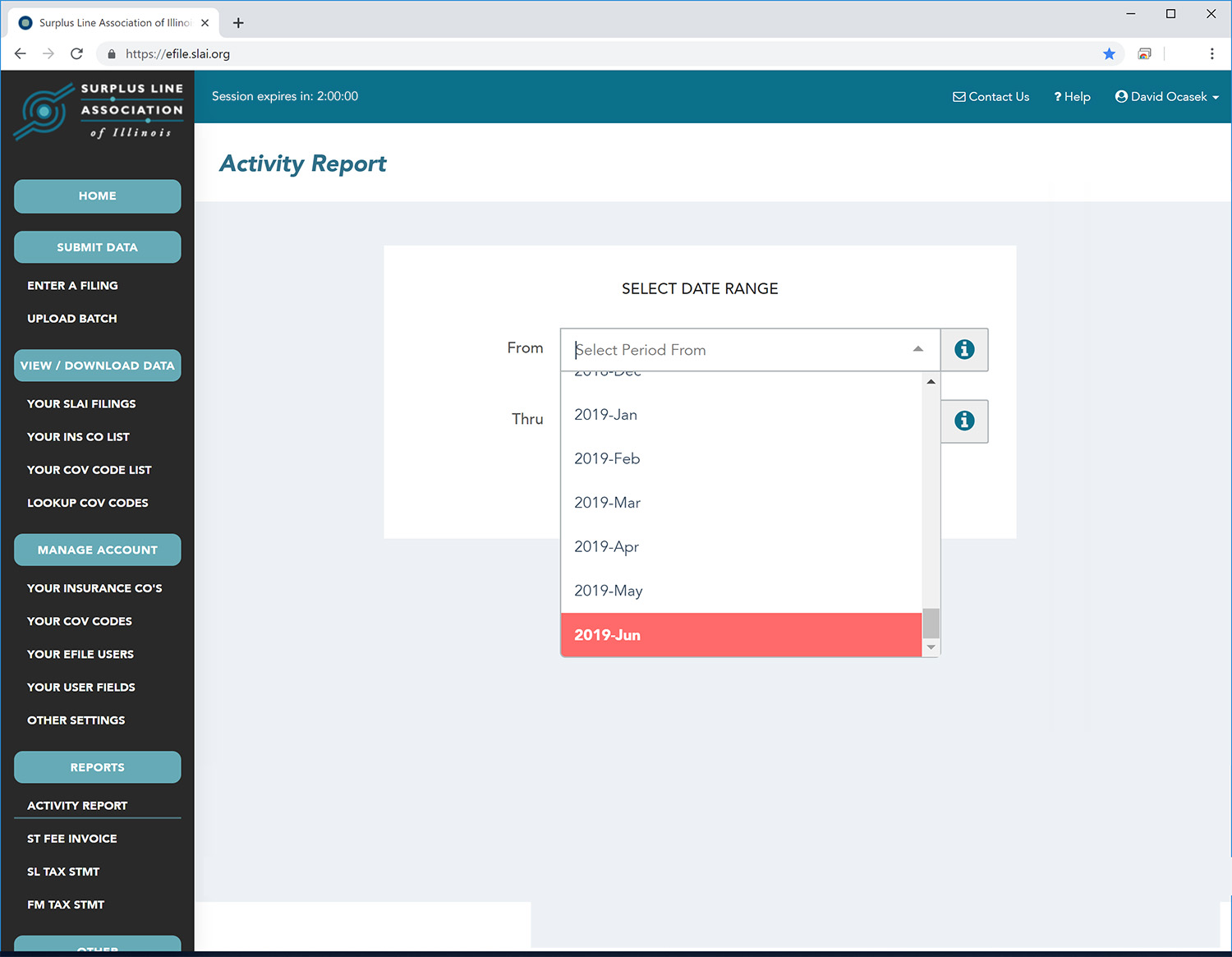 Once you select the beginning period, you will then select the ending period for the report. The Thru field will initially default to the same field you chose in the From field. You can accept that value or pick a different ending period (up to twelve months after the beginning period you chose).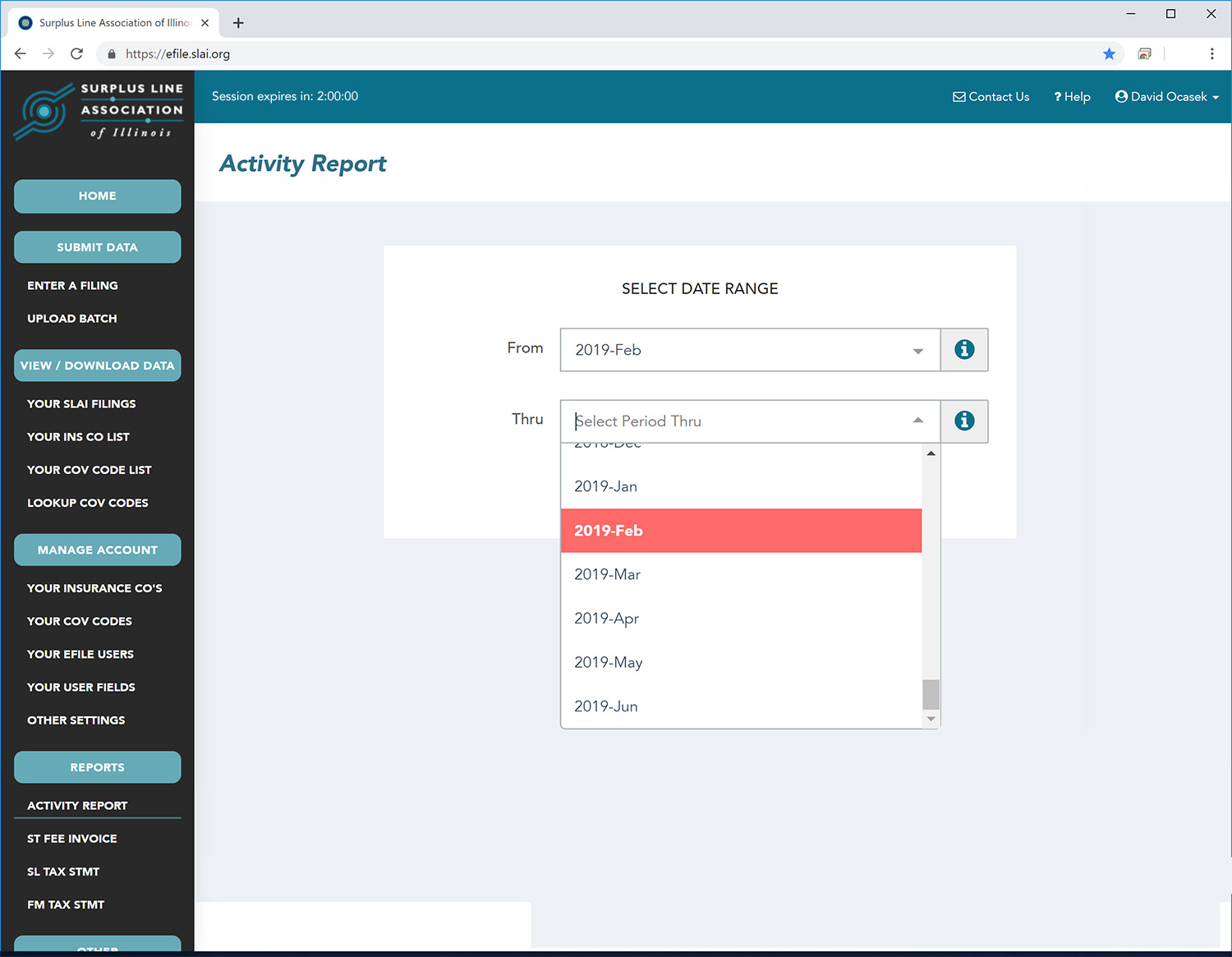 Once you have selected the beginning and ending periods for the report, click Submit: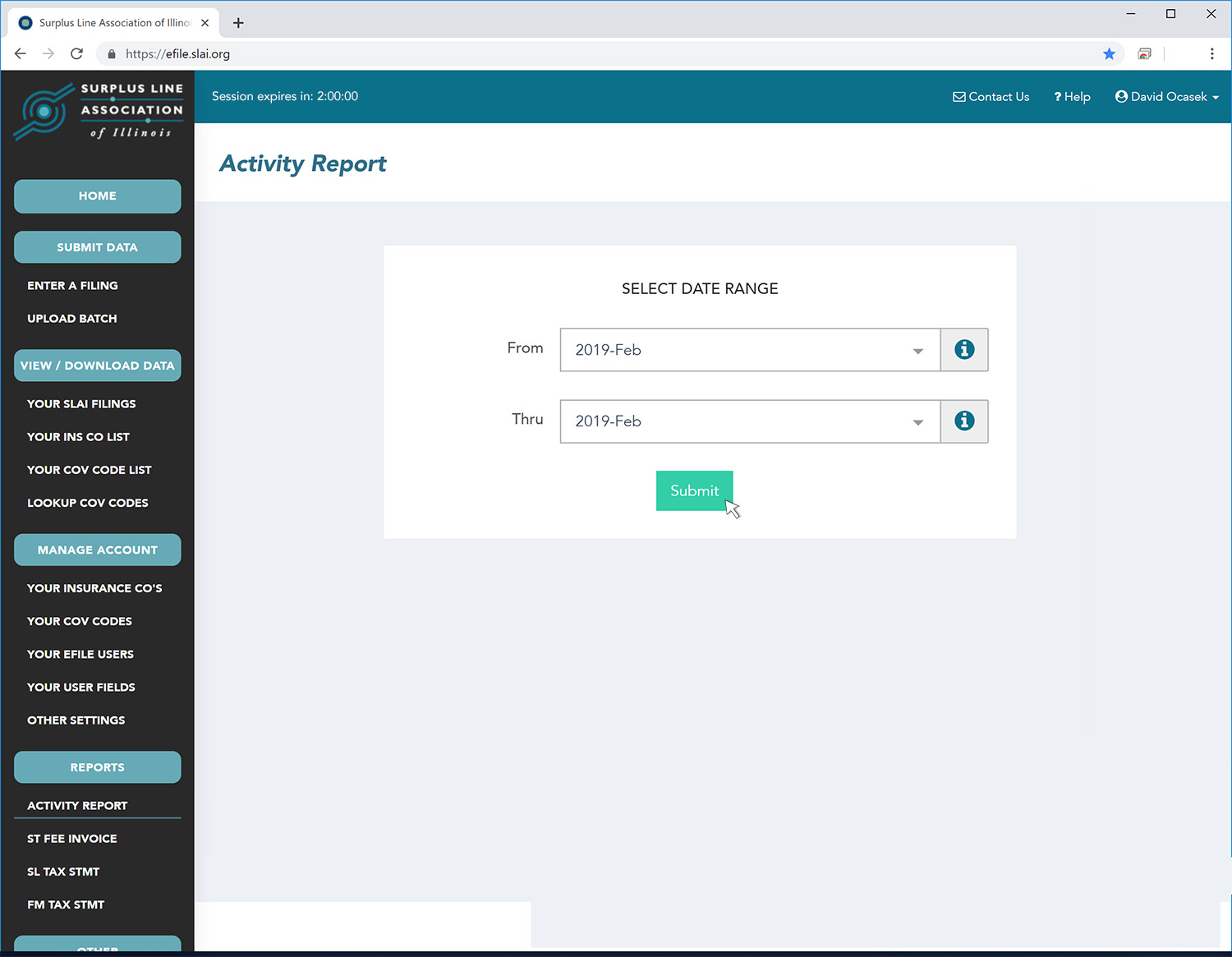 The report will open in a new tab on your browser. At that point, you can print it or download it as a pdf file.