EFS Reports Section
Fire Marshal Tax Statement
The Association mails fire marshal tax statements to licensees annually. Statements are mailed at the beginning of January covering filings made during the previous year. They are mailed to the surplus line license address provided by the licensee on the NIPR system, unless a tax statement recipient has been designated. Tax statements must be filed even when no tax is due. Filing due dates can be found here. Never alter the numbers on the statement. Contact us if the numbers don't look right.
You can also reprint the fire marshal tax statment on the EFS by selecting FM Tax Stmt from the Reports section of the menu on the left side of the screen. Tax statements are available for reprint only for periods that have completed and are typically available on the 1st business day after the end of the period covered by the tax statement. For instance, the 2019 statement is not available until the first business day of January 2020.
Although the list of licensees you see on the screen includes all licensees that were ever registered under your membership, you can only reprint a tax statement for a licensee if:
the licensee held an active license during the year selected;
the licensee was registered under your membership during the year selected;
the licensee did not switch to another membership before the end of the year selected; and
the period selected is one of the four previous years.
To reprint a fire marshal tax statement, select FM Tax Stmt from the Reports section of the menu on the left side of the screen. The screen below appears and the first step is to select the licensee for whom you wish to reprint a tax statement. You can make the selection by scrolling through the list to find the licensee, or you can just begin typing any part of the licensee name or NPN number.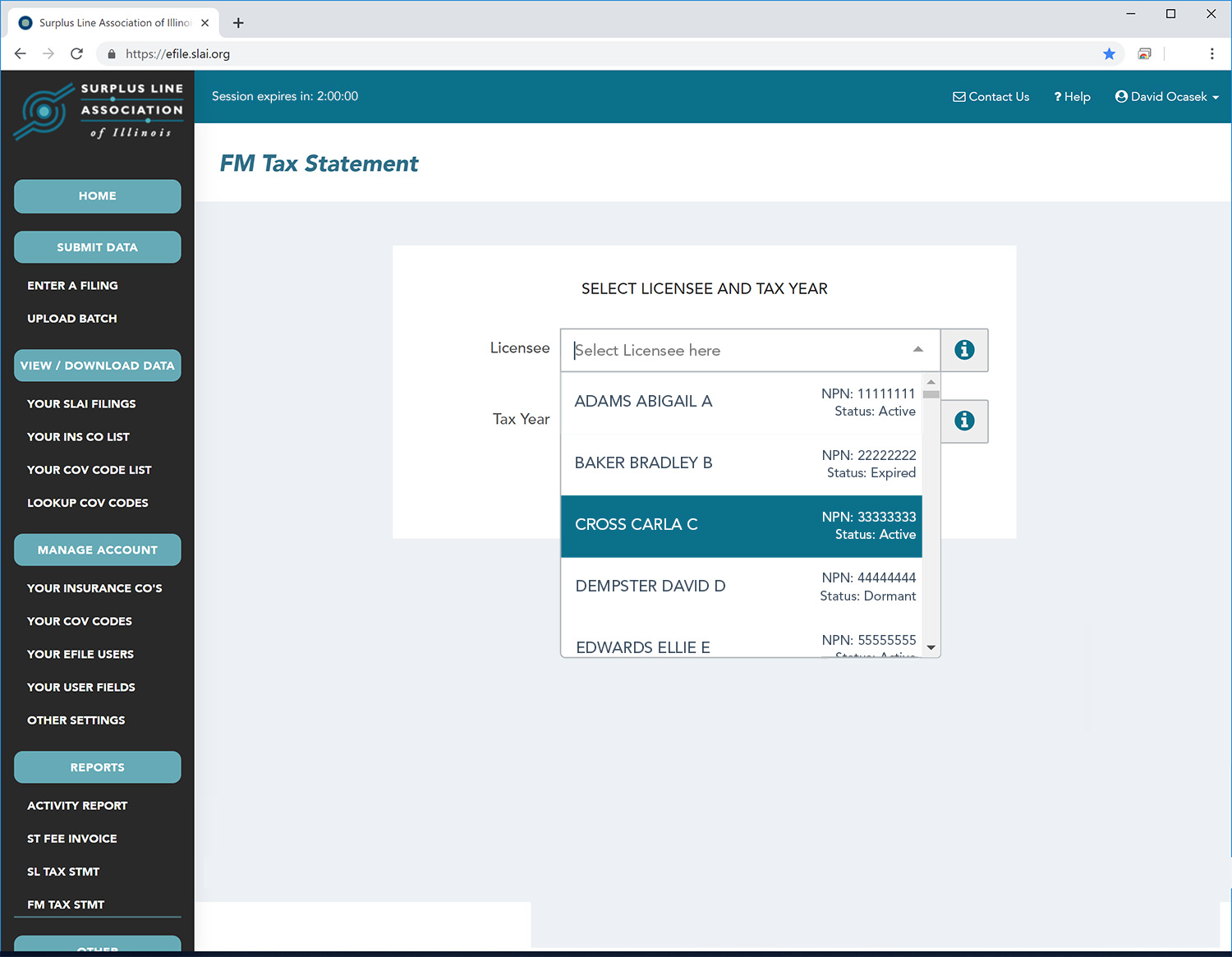 Next, you need to select the year for which you wish to reprint the statement: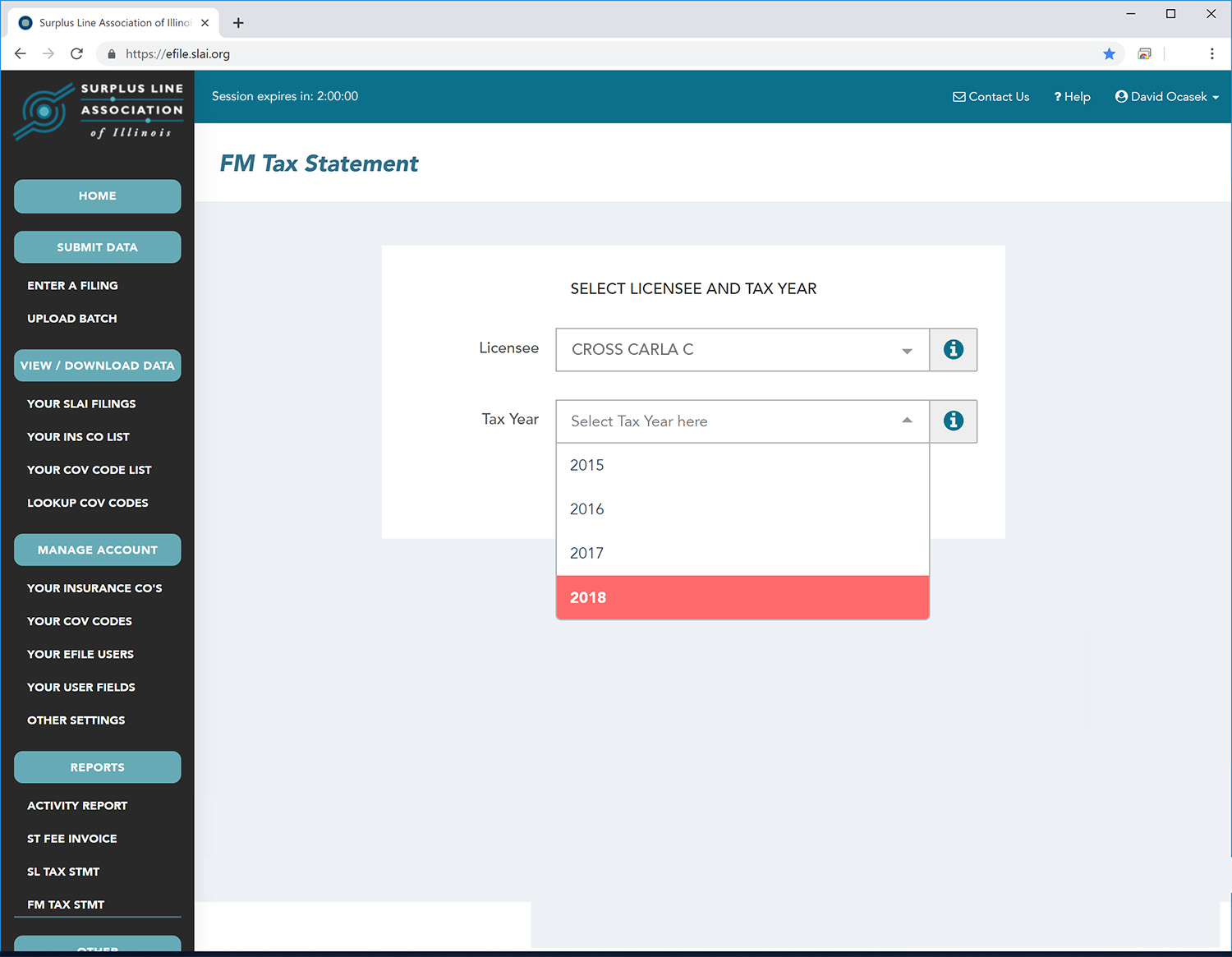 Finally, click the Submit button: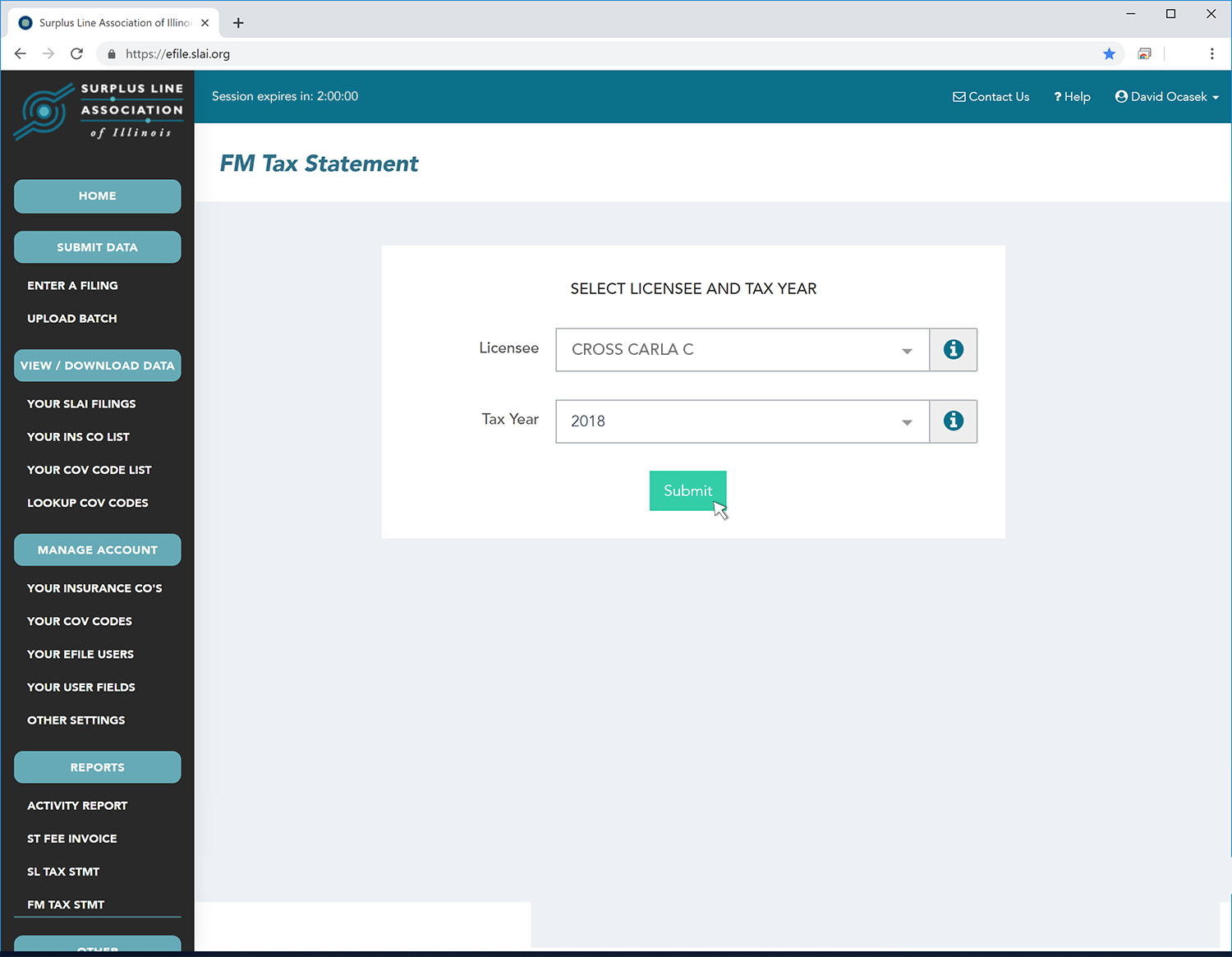 The report will open in a new tab on your browser. At that point, you can print it or download it as a pdf file.